7th Annual ARTfall Juried Show & Sale!
September 16 – 24, 2022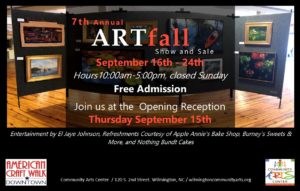 Presented by the Hannah Block Historic USO/Community Arts Center. The seventh annual ARTfall, a juried exhibition and sale featuring the  work of emerging and established artists, will be held September 16-17 and Sept. 19-24 from 10 am to 5 pm.
ARTfall is part of the American Craft Walk on Saturday, September 17th, 2022. Find more info on the craft walk here!
2022 Winners:
1st Place: Anita Jacques "Intamate Sea"
2nd Place: Lori Joy Peterson "Trio"
3rd Place: Sabine Baeckmann-Murry "Dancer of the Purple Gallinues"
HM: Robert Beauchene "Light Form 22"
HM: Erika Tully "Maybe Money Does Grow on Trees"
HM: Elena Wright "Blue Green"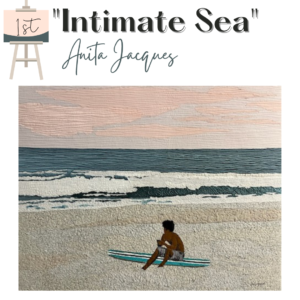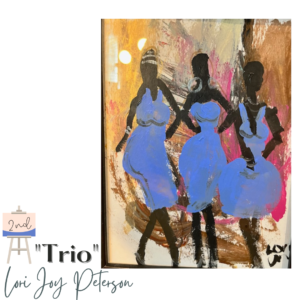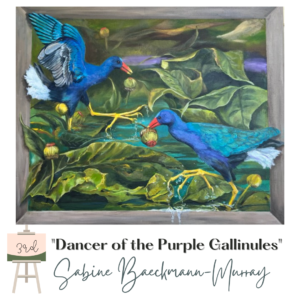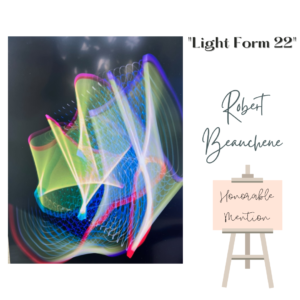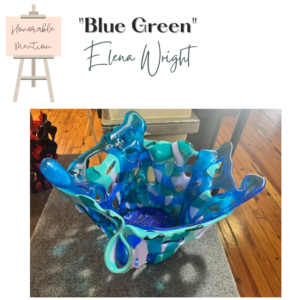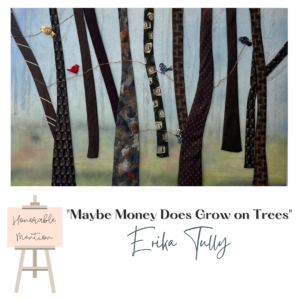 "We're so pleased to offer this gift to the community, it really is one of our favorite events of the year," said Susan Habas, Executive Director of Thalian Association, the managing entity for the building. "I'm always amazed at the breadth and depth of the talent of the visual artists in our region, please come and experience it for yourself."
129 pieces of 2D & 3D art from sixty-three artists will be exhibited. The artists include: Anita Jacques, Ann Smith, Ashley Simon, Barbara Hubbard, Barabra Salisbury, Becca Semon, Brian Hoss, Caren Glenn, Carl Bistrack, Cassandra Baes, Cathy Poulos, Chandler Davis, Chris Bloom, Claire Sallenger Martin, David Meffert, Dennis Scaefer, Diana Vincent, Don Paone, Elena Wright, Elizabeth Vickerman, Erika Tully, Esther Morrison, Evelyn Fischer, Gary Cleveland, Ginger Poole, Heather Baldwin, Heather E. Harman, Jacqueline Karch, James Hammer, Janet B. Sessom, Jeanne Player, Jessica Wicken, Jim Bettendorf, Kamilla Blessing, Kathleen Adler, Leah Chappell, Lena Walshe, Linda Geraci, Lorena Redding, Lori Joy Peterson, Mary Brackman, Mary Craig, Mary Smith, Misha Pittman, Missy Mohn Schwartz, Nancy Sandy, Pam McNeill, Pamela O'Deen, Patrick Raynor, Phil Wanamaker, Ricardo Perez, Robert Beauchene, Rosa Feddersen, Sabine Baeckmann-Murray, Sandy Nelson, Shelby Hanson Tiziani Simeen Rehman, Sue Gregg, Susan Fishbein, Tazza Woditschka, Terri Moore, and Tom Wilkinson.
ARTfall will be juried by award-winning artist Madison Creech. Madison Creech holds an MFA in fibers from Arizona State University and a BFA and BS in textile, merchandising, and fashion design from the University of Nebraska-Lincoln. Currently, she teaches in the Art and Art History Department at the University of North Carolina Wilmington and co-runs Fried Fruit Art Gallery in Wilmington's cargo district.