Orange Street ArtsFest 2023 – Memorial Day Weekend
Thalian Association Community Theatre is excited to announce that the 26th Annual Orange Street ArtsFest will be held this year on Memorial Day Weekend – May 27th & 28th, 2023 from 9am-5pm Saturday and 10a-5pm Sunday. Artists/Vendor application will open to the public on February 6th, 2023.
We are looking for enthusiastic people interested in
volunteering

at the 27th Annual Orange Street ArtsFest.

Volunteers

will run the TACT information booths, assist with set-up and breakdown, deliver water to vendors, and collect raffle and donation money. If that's you please sign up here!
A very BIG thank you to our OSAF 2023 Sponsors!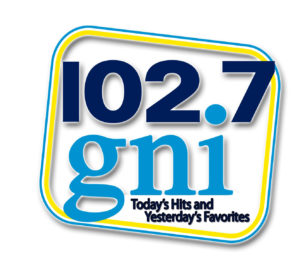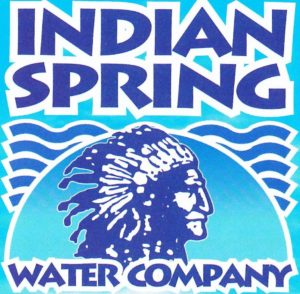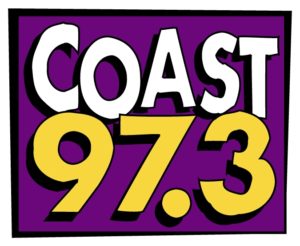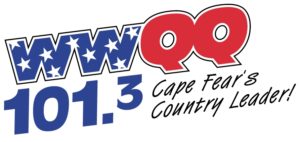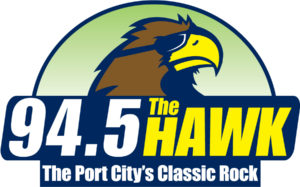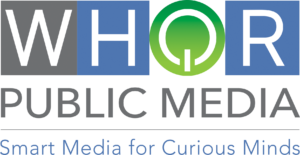 .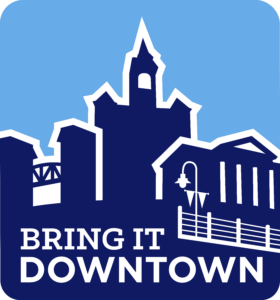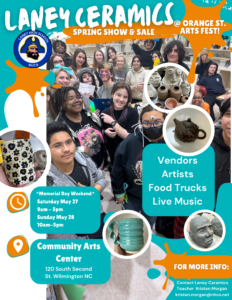 General Information for Artist/Vendors
Current Booth Chart

DATES & TIMES
---
27th Annual Orange Street ArtsFest
LOCATION: Hannah Block Historic USO Building/Community Arts Center, 120 South 2nd Street.
Inside the HBHUSO/CAC building – Limited spaces
On Orange Street, between Front and 2nd Street
On 2nd Street, between Orange and Dock Street
SHOW HOURS:
*Memorial Day Weekend*
Saturday, May 27, 2022 – 9:00 am – 5:00 pm
Sunday, May 28, 2022 – 9:00 am – 5:00 pm
The building will open to vendors 2 hours prior to the start of the show on Saturday morning. Personnel will be on site starting at 6:30am for set-up.
DROP OFF and SET-UP:
---
Drop Off 6:30-8:00am – To facilitate an efficient process each booth assignment will be given a designated drop off time. Artist may start getting their booth ready on the side walk but must keep street clear until 8:00am. After 8:00am, the street will be closed to all traffic. Personnel will be onsite starting at 6:30 AM to help direct traffic and offer any directional assistance.
Set up 8:00am-9:000am: No cars will be allowed to unload and travel down Orange Street after 8:00am. Please refrain from setting up booth spaces before 8am and blocking traffic. If an artist is blocking traffic, staff will ask you to take down your booth area.
BREAK-DOWN:
Sunday – 5:01 pm – 7:00 pm. All exhibits must be removed by 7:00 pm. Exhibit area must be left clean and free of trash at breakdown.
PARKING:
APPLICATION PROCESS

---
ONLINE APPLICATION: You can complete the online application at this link.
All new applicants must submit color photos or artwork.
NOTIFICATION: Applicants will be notified upon acceptance via email no later than April 30th. Spots fill up quickly, so early registration is suggested.
PAYMENT: Upon acceptance, you can pay by check or credit card (credit card payments have an additional $5 processing fee). Make all checks payable to Thalian Association Community Theatre and mail to: Attn: Stacie Smith- OSAF, 120 South 2nd Street, Wilmington, NC 28401.
CORRESPONDENCE: All correspondence will be sent via email. Please include a valid email address on your application.
DEADLINE: Application and payment must be received before the following dates:
Early Bird Price: $135 (before March 6, 2022)
Regular Price: $150 (after March 6th, 2023 until all spaces are filled)
QUESTIONS: All questions may be directed to Stacie Smith by calling (910) 341-7860 or email at ssmith@thalian.org
BOOTH FEES and ASSIGNMENTS

---
UPON ACCEPTANCE: Once your application is accepted into the show (via email) payment for booth space must be complete within 7 business days to guarantee your spot.
Early Bird Price: $135 (before March 6, 2022)
Regular Price: $150 (after March 6, 2023 until all spaces are filled)
Credit Card payments have an additional $5.00 processing fee.
BOOTH SIZE: Outdoor exhibit spaces measure approximately 10' wide by 10' deep. Indoor exhibit spaces measure approximately 10' wide by 8' deep. Work must be contained within the assigned space. Only one exhibitor or partnership producing a single product may qualify as an exhibitor. Tents are allowed but not required. OSAF will NOT provide electricity, tents, tables or chairs.
ASSIGNMENTS: All booth spaces are assigned in advance based on completed application and payment received. Please refer to the booth chart diagram at this link for your reference If you do not show up by 9am on Saturday Morning your booth may be forfeited and no refund will issued.
SHOW STANDARDS
---
All new applicants must submit color photos of artwork.
ACCEPTABLE TO SHOW: Original work in acrylic, oils, watercolor, sculpture, drawing, graphics, wearable art, leather, jewelry, clay, glass, fiber, metal work, or mixed media. We request that the participating artist be the one who conceived of and executed the finished product. Photographically or commercially reproduced work is also acceptable. It must be limited editions, signed and numbered by the artist.
UNACCEPTABLE TO SHOW: Non-original work, decoupage and decal crafts; works made in commercial molds, from patterns or kits; dried flower arrangements; needlework made from commercial patterns; and works utilizing materials from endangered species. We reserve the right to decline any artwork we deem is not in keeping with the nature of the show.
AWARDS
---
The show will be juried. Awards will be presented for 1st, 2nd, and 3rd place with four Judges Awards and cash prizes.
Meet Our Judge   
Benjamin Billingsley is a painter and printmaker living in Wilmington, North Carolina. He holds an MFA from UNC Greensboro (1995). He has exhibited work in the Southeastern United States as well as in Latvia, Estonia, Russia and Japan. In summer 2015, Ben was co-director of a printmaking symposium at Pedvale Open-Air Art Museum in Sabile, Latvia. In 2019, he was a visiting artist at ECU's printmaking department. Ben has taught studio art and art history at Cape Fear Community College full-time since 2001. In 2006 Benjamin Billingsley received the Marilyn Goodman Anderson Endowed Award for Excellence in Teaching. Ben is the third-generation artist and art instructor in his family. His maternal grandfather, Robert Schellin, was a painter / printmaker / ceramicist based in Milwaukee, WI – Ben's parents are sculptor Carl Billingsley (MFA, UWM) and fiber-artist Catherine Billingsley (MFA, ECU). Ben was the curator for a 2015 exhibition at the Cameron Art Museum, The Eye Learns: Modernist Prints from the Belden Collection and was the judge for the CAM's 2016 Art of Illumination. He also served as a judge for the Wilmington Art Association's 2021 Azalea Festival Spring Show at the Hannah Block Historic USO/Community Arts Center.
SOCIAL MEDIA
---
Please share our Facebook Event CLICK HERE with your friends, family and clients!
Follow us on Instagram @thalianassociation and @communityartscenterilm and make sure to tag your photos with #OSAF and #orangestreetartsfest
RULES & GUIDELINES
---
You will be notified of your space assignment prior to the show. Space assignments will not be changed. Please refer to booth chart.
All photographically or commercially reproduced work must be limited editions, signed and numbered by the artist. Extra reproductions should be exhibited in bins.
Each artist is responsible for collecting NC 7% sales tax on all sales made during OSAF. NC law requires a NC sales tax number. Failure to provide a NC sales tax number on your application may disqualify you from participation.
Deadline for entries to be received is May 1st or until all spaces are filled. Application must include your NC sales tax number and payment for your booth space(s).
All artist participants are eligible for awards presented by the ArtsFest judge.
All items for sale must be the original work of the applicant. No buy/sell, imports, kits, or commercial products. NOTE: Management reserves the right to remove any exhibit/exhibitor without refund and without recourse.
Exhibitors may not sublet or share booth space.
An accepted application is a commitment to show. Cancellations must be in writing and submitted to our office 14 days prior to the show. No credits or refunds within 14 days of show.
$25.00 fee for all returned checks.
Exhibits/exhibitors must not extend beyond allotted 10 x 10, space.
Security will be provided, however, Orange Street ArtsFest shall not be liable or responsible for any items lost, stolen, or damaged.
Orange Street ArtsFest reserves the right to make final interpretation of all rules.